Ian Taylor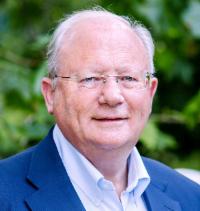 Ian Taylor MBE, was an MP 1987-2010, and Minister of Science, Space & Technology 1994-7. He later chaired the Parliamentary & Scientific Committee and co-chaired the Space Committee. Ian gained the Sir Arthur C. Clarke Award for Individual Achievement in Promoting Space and Science (2008). He has been an advisor to the European Space Agency's Integrated Applications Programme and was one of the former ESA DG's strategy advisors.
Ian now chairs the Advisory Board of UK Innovation & Science Seedfund (UKI2S) which invests risk equity capital in ventures emerging from the national science research base that includes its partners STFC, NERC, BBSRC, NPL, NNL and DSTL. It collaborates with InnovateUK and the Catapult Network.
He is a founder-director of Living PlanIT which has developed a software platform for real-time big data analysis and integration to enhance health and environmental outcomes in urban areas. He is an advisor to several other tech companies and to Nova Pangaea which converts biomass waste into fuel .
Ian is a Strategic Advisor to Inmarsat plc including for preliminary UK efforts to create an alternative to the Galileo Satellite Navigation System. He also provides (long-distance) advice to the National Space Innovation Hub in Adelaide, Australia.
Ian headed the National Space Academy steering group 2012-2018. He was a member of the Science & Technology Facilities Council 2011-2018.
Ian chairs the charity League of Remembrance, founded in 1915. He also leads the Development Committee of the British Society for Research on Ageing.
Contact details:
Mobile: +44 (0) 7860 327 416
42 The Academy, 20 Lawn Lane, London SW8 1GA
Twitter: @iancolintaylor
Business email: ian@fentimanconsultants.com
www.ukinnovationscienceseedfund.co.uk